2021.08.11
business manager visa japan
Franchise Japan
investment japan
Japan property
Japan real estate
start-up business japan
The simplest way to starting business and apply for a business manager visa in japan
To be a franchisee is the simplest way to starting business and to be entitled to apply for a business manager visa
I have spoken many times so far, in order to apply for a Japanese business manager visa, it is necessary to start a business in Japan and become a proprietor. And I have been told that there are two ways to become a proprietor.
One is to purchase properties in Japan and run a leasing business and a rental management business.
The other is to start a new business from the beginning.
This time, I will give you advice and proposals on how to start a business from the beginning.
I also said it was easier to start with an existing business than to start a totally new one.
THEN HOW?
I think for an existing business; the best way is to join a Franchise chain.
Because franchise systems don't have to be cumbersome.
First of all, it is an existing successful business model. And the chain headquarters supports from store location search to store opening, from human resource hiring to opening and subsequent operation.
Then which one should you join as a good choice? In the previous article, I also told you there are many industries and business services that should be joined by franchises. Each has its own characteristics, so it is impossible to say simply that this is the best.
Therefore, I will introduce a Franchise system that can start according to the business manager visa application requirements as much as possible.

The first is a business called "purchase specialty store". This is, to put it easy to understand, a thrift shop.
However, it is a purchase business that concentrates only on high-priced products such as precious metals, jewelry and branded goods. The name of the Franchiser is called Daikichi 大吉, a specialty store for purchase.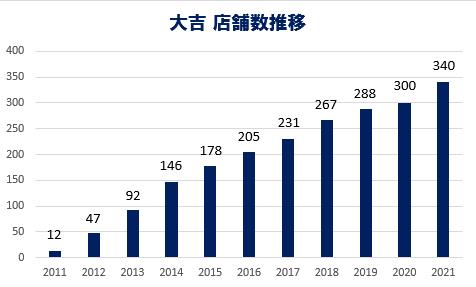 The chart shows the number of shops opened since 2011.
That business is surely growing.
Let me explain how this business can suit applicants for a business manager visa.
1. This business isn't directly affected by economic situations.
As the chart shows, the number of shops increased 12 to 340 in 2021. This is rapid growth.
Under COVID-19 crisis, the increase in the number of new shops opening is proof of that.
2.There is no need to have inventory, and the store space is small. There are only 2-3 employees. Therefore, there are few initial investments and running costs.
3. Since the chain headquarters has a support system in place, there is no problem even if it is the first business. From the store location to the interior, it is also supported.
4. High repeat rate of customers. In other words, there is a reason why customer satisfaction is high.
Business model
Opening capital: Approximately 4.9 million yen (Joining fee 2.2-million-yen incl.)
*Property acquisition costs, store interior and exterior construction costs excluded
Total: Approximately 7 million yen
Monthly sales simulation
Sales forecast: 6.75 million yen per month
Purchase amount by head office: 4.1 million yen
*All items purchased at the store are purchased by the headquarters.
Total expenses (including royalties) 1.567 million yen
Operating income: 1.083 million yen
Annual profit: 12.996 million yen
Assumed initial investment recover: 6 months to 8 months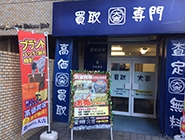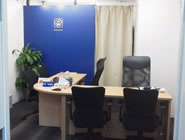 You as a shop owner must be paid a sufficient level amount.
The shop can be considered an office as well.
The system seems to be affordable to meet the requirements of a visa.
According to my survey, it is important to acknowledge that most franchisors welcome overseas owners, and you can be legally owner, however Franchisors simultaneously require a Japanese business partner or agent must be there between Franchisor and overseas owner.
And please don't forget that your real intention is to apply for a business manager visa.
You can count on me for this, and I will be happy to consult about.
Masaki Tanzawa
AER NEXT LLC. / AER WORLD CO., LTD.
7F, KeioShinjuku321 Bldg., 3-2-1, Shinjuku, Shinjuku -Ku, Tokyo, JAPAN 160-0022
TEL +81-3-5341-4611
FAX +81-3-5341-4623
License: Tokyo (1)105965
Email: tanzawa@ablife.jp
https://m.me/InvestVisaJapan
https://www.investorvisa.jp/investjapan/
https://www.facebook.com/InvestVisaJapan