2021.03.03
Business Manager Visa
Japan Property Investment
Purchasing process
Japan Property Purchasing Process
Property Purchasing Process in Japan
Hello! Again!
My name is Masaki Tanzawa, and I am a licensed property management manager in Japan. So I have enough knowledge about property transactions and management.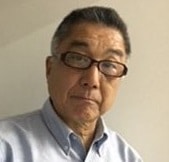 And I have good partners for a Japan Business Manager Visa to apply like legal offices.
So I would like to provide you with useful information about Japan Property Investment and Business Manager Visa featuring the latest news and topics.
This time I will show you the purchasing process of property in Japan as a rule.
Generally there are five steps to acquire property in Japan.
Step 1. Consultation and Selection of a property
Step 2. Site visit
Step 3. Certificate of purchase
Step 4. Signing the contract
Step5. Property handover
Step 6. Others documents to submit
Step 7. Costs of buying property in Japan
Let's look at the details one by one.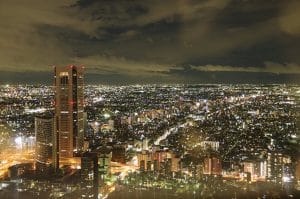 Step1. Consultation and Selection of a property 
Agents would ask and note customer's desires or demands for a property to purchase, and provide information that the property met its demands as much as possible during the consultation.
When customer's demands are those such as price-range, asset type, location and expected yield.
The properties that meet the desires may be found among several property data shown.
Step2. Site visit 
When the customer finds a property fitted, the next step is to "watch" these properties in person. It is so important to check the property themselves and the neighboring environment. Agents should provide further detailed information on it if the customer agrees to purchase by submitting a "Confidential Agreement" (CA) or "Non-Disclosure Agreement" (NDA) about the property.
However nowadays it is difficult to do this due to COVID-19 crisis, so I provide online site checks instead. And more I will advise you honestly a good point and not a good point either.
Step3. Certificate of purchase  
After the customer checks all the documents provided and the payment scheme, the customer needs to write a "Letter of Intent" (LOI)" which includes purchasing price, and its conditions. When the Seller accepts the customer's offer, they usually make "Consent for Sale" to the customer. While preparing "Sales and Purchase Agreement", agents will make "Explanation of the important matters" which is a duty of the property agent in Japan. This will include the property's registered information, regulations by the City Planning Law and the Building Standards Law, information regarding cancellation of the agreement, and other related matters.
Certainly I will help you to understand and agree with this. 
Step4. Signing the contract 
Once the both seller and buyer have agreed to the transaction conditions, the buyer and seller will sign a sales contract including the agreed details.
When it is signed, the buyer must pay a deposit (5–10%), and the agent must be paid a brokerage fee, and a revenue stamp fee must be paid.
Step5. Property handover  
Paying the balance (purchase price minus down payment) and "registration procedures" by judicial-scrivener must be carried out at the same timing.
In the time of delivery of the property, normally the Seller, Buyer and other related persons meet together.
In case the customer himself does not reside in Japan, I can be there on behalf of you, even sign on behalf of the consent.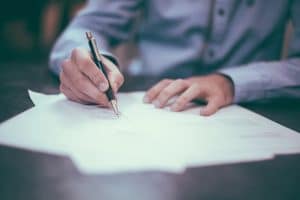 Step 6. Others documents to submit
Let me show you documents required when signing contracts.
1.Seal/ signature
2.Passport
3.Affidavit/Statutory declaration
 Step 7. Costs of buying property in Japan
Also I let you know for your reference the types of taxes required in the time of transaction.
1.Property Acquisition Tax
2.Consumption Tax
3.Stamp Taxes for Agreement
4.Recording Tax
5.Agent Fee
I would continue to deliver you a blog seminar about Japanese Property focusing on Investment targets, Tokyo Central Area, and additionally a business manager visa.
Please come to me if you are interested in Japanese Property Investment with a Business Manager Visa.
AER WORLD CO., LTD. 
Address: Keio Shinjuku Bldg. 7F, 3-2-1, Shinjuku, Shinjuku-ku, Tokyo 〒160-0022
Contact Person: Masaki Tanzawa
email:  tanzawa@ablife.jp
Website: https://www.investorvisa.jp/investorvisa/japan/